Máquina bombear arena, mortero semiseco Segundamano
Availability: Immediate
Manufacturing year: 2002
Actual state:
Very few real hours of work. The machine is not used for several years, but its state of conservation is optimal when it is in a closed warehouse.
Machine specially designed for pumping sand, clay, semi-dry mortars.
Details: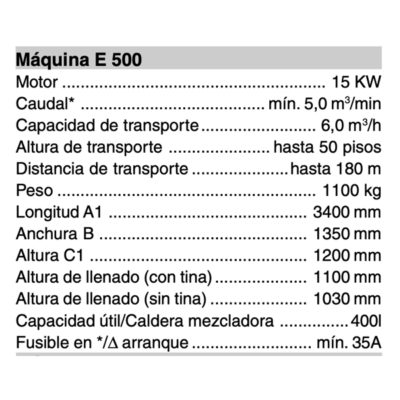 If you want more information about this product please contact with us at info@kslink.es or phone +34 644 333 266.